COMPLETE SOUND EXPERIENCE
Skillful Audio Editor/Producer/Composer with international experience (Radio Free Europe/Radio Liberty) capable of doing various audio production with fast and flexible turnaround time.
Multimedia content is my affinity, whether it is:
Podcasts, Game SFX, Radio commercials, Composed music,…
Scroll down for more examples of my work.
During the last few years, we've met several great people. Here's what they have to say about Compost Media Flow:
"Željko has been an amazing partner for years. Once I hired him, my growth exploded. He always does such a good job and makes me sound better than I am. I recommend him to all my fellow podcasters."
"Željko delivers above and beyond quality editing. First, listeners compliment my podcast's sound quality, my top requirement of editing. Next, Željko's passion for sound quality led him to mentor me online personally about equipment, processes, and practices. Researching to find that information would have taken forever. Instead it was friendly and fast. I've recommended him to other podcaster, experienced and new, and they've all raved too."
"I've been working with Z since 2015. He is a true professional. His audio production is world-class and I'm lucky to trust him with all my podcasts. In fact, I think he cares more about their sound quality than I do! If you are looking for a smart, reliable, empathetic, and charming audio producer, Z is your man!"
"In addition to providing high quality audio editing and quick turnaround, Željko is communicative and proactive. He responds quickly and thoughtfully to my requests, and he regularly volunteers his ideas on how we can improve our shows and provide greater impact to our audience."
"I've been working with Željko on our podcast, B2B Growth, for over 4 years and it has been an incredible experience! He's flexible, has amazing attention to detail, and consistently makes suggestions to take our audio quality to the next level. Can not speak highly enough about working with Željko!"
So, you recorded your interview – now what!?
Your side of recording sounds great but your guest`s 
audio is full of clicks, hum, noise, plosives, and reverberation.
Great interview, an awesome topic but somehow it goes to slow – it requires a bit more pace and dynamic.
A lot of Ahhs and Umms? Stuttering?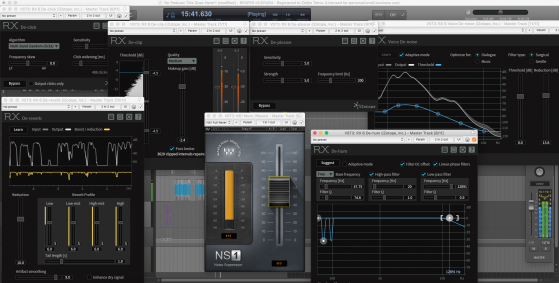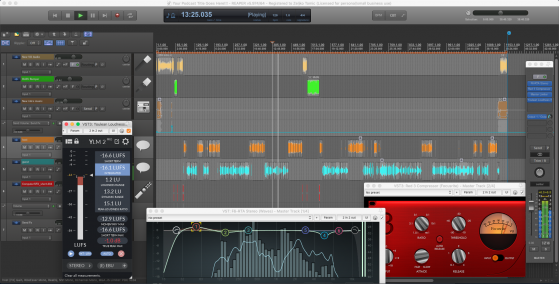 Hmmm… Let me see… I`m not a speech trainer, I have no time machine to go back and throw your dog out of the room because his barking gets into the recording but for sure I can help with a lot of other challenges mentioned above.
Let`s talk about surgical editing, leveling the audio and sound restoration!
Cleaning up and formatting.
Mix of composed music, foley effects, sound FX for video  purposes.